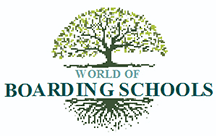 Red Door Productions is developing a portal on Boarding Schools for Boarding Schools from the West (UK, USA, Singapore, India, Canada, Switzerland etc.) that are targeting the Middle East and Indian sub-continent audience. The Portal's target audience is UAE Nationals, British European, Asian and Arab Expats in the UAE and Indian communities in the major metros of India.

The Portal will provide information for parents looking for boarding schools for their children, general info on where to start the search, the standard procedures and documentation required for admissions, visa procedures with relevant links, guardianship aspect, the psychological stress and the separation anxiety factors, among others.

The Portal will also have school listings – with filters to search -country wise, region wise or single gender and co-ed schools, school profiles and a section on suppliers wanting to reach out to the boarding schools.